Combine Preparation

Sport- Specific Training

Team Performance Training

Off Season Strength and Conditioning Sports Training

Summer Strength & Conditioning Camps (Football and Basketball)
COMBINE PREPARATION
Our Combine Preparation Program will give athletes the tools they need to help them become a technician at all the drills no matter what their strengths or weakness may be. We understand that speed, agility, change of direction, explosiveness, height, weight, and arm length, wingspan and hand size do matter. Therefore, we are in place to help transform the mindset of all athletes; the athlete that is gifted or the athlete that is a well- proportioned player. One of our goals is to help all athletes go past their skills, talent or drive. Because we are trained to pinpoint muscle weakness that may be limiting performance, once they are corrected athletes become stronger, faster, fearless, and productive in their craft. This also means being fully focus, committed, enthusiastic, working hard, and being dedicated to our program. Certainly, preparing in advance for the specific techniques in each drill will help build self confidence; this will also allow athletes to perform on a higher level when the time comes for the NFL Combine and Pro Day.
WE ARE PREPARED TO MEASURE THE OUTCOME
40 Yard Dash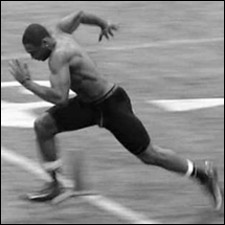 This test is designed to measure the athlete ability to acceleration. It displays the ability to run at a quick and explosive speed over a short distance.

Pro Agility Shuttle (5-10-5)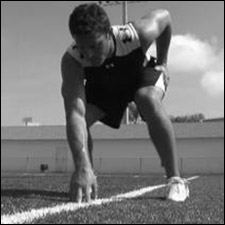 This test measures the speed and explosion of an athlete. It outlines the athlete body control skills and the ability to change direction (agility).

3 Cone (L-Drill)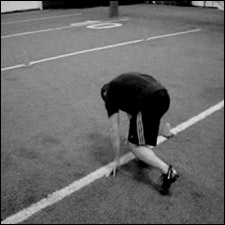 This drill measures lateral agility and change of direction, it also displays how quickly an athlete can sink their hips, change direction and get back up to speed.

Vertical Jump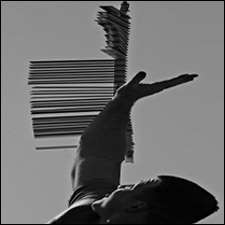 The Vertical Jump test measures how high an athlete can elevate off the ground; it assess the ability to display power, explosive strength, and the ability to use strength.
Broad Jump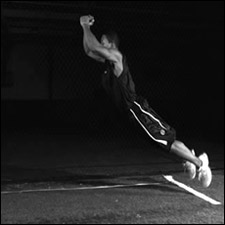 This test measures the explosiveness of a player. It displays the skills of an athlete being able to jump high and explode out of a stance to propel forward; it shows the power and strength of an athlete.
Bench Press Test
This test measures the amount of repetitions a player can do, in which a lift of 225 pounds (102kg). This test measures strength and stamina, but more importantly, endurance in strength.

SPORT-SPECIFIC TRAINING

Our Sport-Specific Training has a diverse collection of individualized programming that addresses different types of movements and sport preparation. This program is designed specifically for athletes preparing for the upcoming season, gaining an advantage in the off-season and keeping their skills sharp during the season. Sport-specific training is the evolution of normal training, and it's required to create the correct muscle recruitment and firing patterns that your body needs to excel in a sport. Our programs push athletes hard and make them faster, stronger and more agile than they ever thought possible. By training in a way that as closely parallels the exact demands of the sport as possible, athletes will be able to yield the most benefit from the rigorous workout program. We believe most athletes will achieve the greatest possible results.
Our program will help enhance athlete's physical and mental ability. This type of program also has specific benefits for players of all sports. This program covers sports from basketball, football, baseball, MMA to boxing to distance running. Certainly, athletes become faster, stronger, and more explosive. Our program creates a platform that increases power, strength and aerobic conditioning for a specific sport.
TEAM PERFORMANCE TRAINING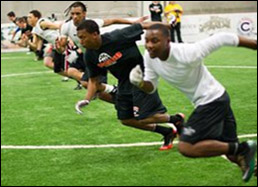 This strength and conditioning program is specifically designed for teams. This training program is perfect for improving athletic performance, preventing injuries, and increasing overall conditioning. It will increase the athletes speed, agility, functional strength and power. The overall team will leave this program with a clear understanding of the importance of physical training. The team will perform on a higher level. They will have faster feet, better coordination, and a stronger core.
OFF-SEASON STRENGTH & CONDITIONING SPORTS TRAINING

Our Off Season Strength and Conditioning Sports Training program is designed to elevate the athlete game to the next level. This is the time an athlete train to improve speed, agility and quickness. This is the time to improve functional strength and power, reaction time and leaping ability. This program will help build the critical strength and flexibility needed to prevent common sports-related injuries. We will help create a mental and physical toughness for the next game.
SUMMER STRENGTH & CONDITIONING CAMP
FOOTBALL and BASKETBALL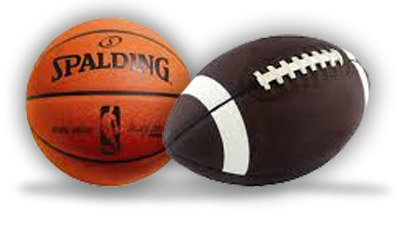 Our Summer Strength & Conditioning Camps are extremely popular. These summer camps fills up quickly due to the results delivered. These camps are designed for football players and basketball players to build mental and physical toughness. The camps focus on movement (speed/agility/explosive power); maintaining strength (light lift) conditioning, quickness and reduce the occurrence of injury.

Our goal is to find the weakest link in the athlete's system and then correct it. These camps will help build the critical strength and flexibility needed to prevent common sports-related injuries. This will always make the athlete faster and stronger. Because we can pinpoint muscle weakness that may be limiting performance, once they are corrected athletes become strong, fearless, better coordination, and productive.
"TO DEFEAT THE BEAST, YOU MUST BECOME ONE YOURSELF"